描述
WG260/WG310 ZF 0636.010.203 HEXAGON SCREW LIUGONG /XCMG/DOOSAN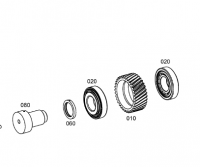 Tianjin Xiaohang Construction Machinery Co.Ltd
DD:16-1, Xinyuan Industrial Park, Liqizhuang, Xiqing District, Tianjin, 300385
China
Contact: Tony Chang
Email: 5858518@gmail.com
Whatsapp: 008615822863467
SKYPE:tong1223
Mobile/Wechat:0086-15822863467
Specifications
ZF Transmission parts
2.Widely applying to 5ton Loader and Motor Grader
Best-selling
1.High quality, Long life.
2.Competitive price.
3.Quick delivery, good service.
Tianjin Linkworld Trading Co. Ltd (Tianjin Xiaohang Construction Machinery Co., Ltd.) is the most professional distributor of Hangzhou Advance transmission Company and Liuzhou ZF transmission Company.
We supply construction machinery transmission and provide after-sale services at the same time. Our products are widely used to wheel loaders, Motor Graders and road rollers which are manufactured by XGMC, TGT, XGMA, Changlin and SEM.
Original Spare Parts for XCMG SDLG XGMA LIUGONG LONKING ZF Transmission can be offered in competitive price.
We Selling ZF transmission ,ZF axle parts,Advance Brand Parts,XCMG/LIUGONG/SDLG/LONGKING Wheel Loader
ZF-4WG200 Gearbox Spare parts
ZF-AP400/411 wet brake Axles.
Advance 4WG180 Transmission/gearbox /converter Spare parts
Advance ZL50 Transmission/gearbox /converter
ZF 4WG200 wheel loader transmission
ZF 4WG210 wheel loader transmission
ZF 6WG210 wheel loader transmission
ZF 4WG260 wheel loader transmission
ZF 6WG260 wheel loader transmission
ZF 4WG310 wheel loader transmission
ZF 6WG310 wheel loader transmission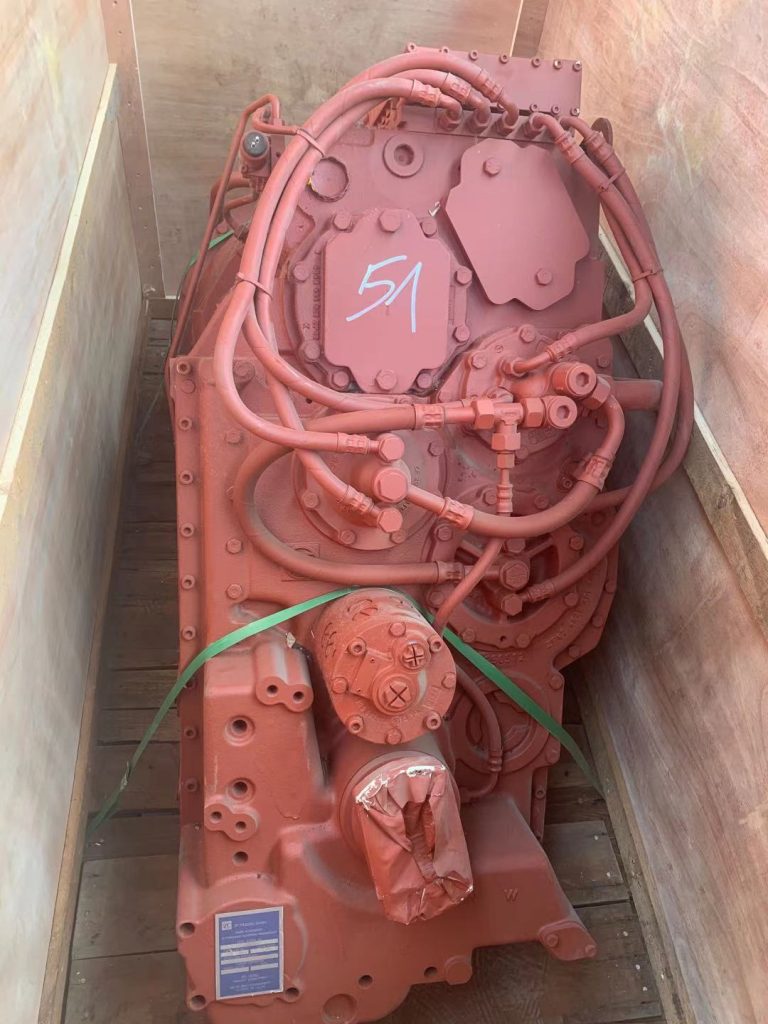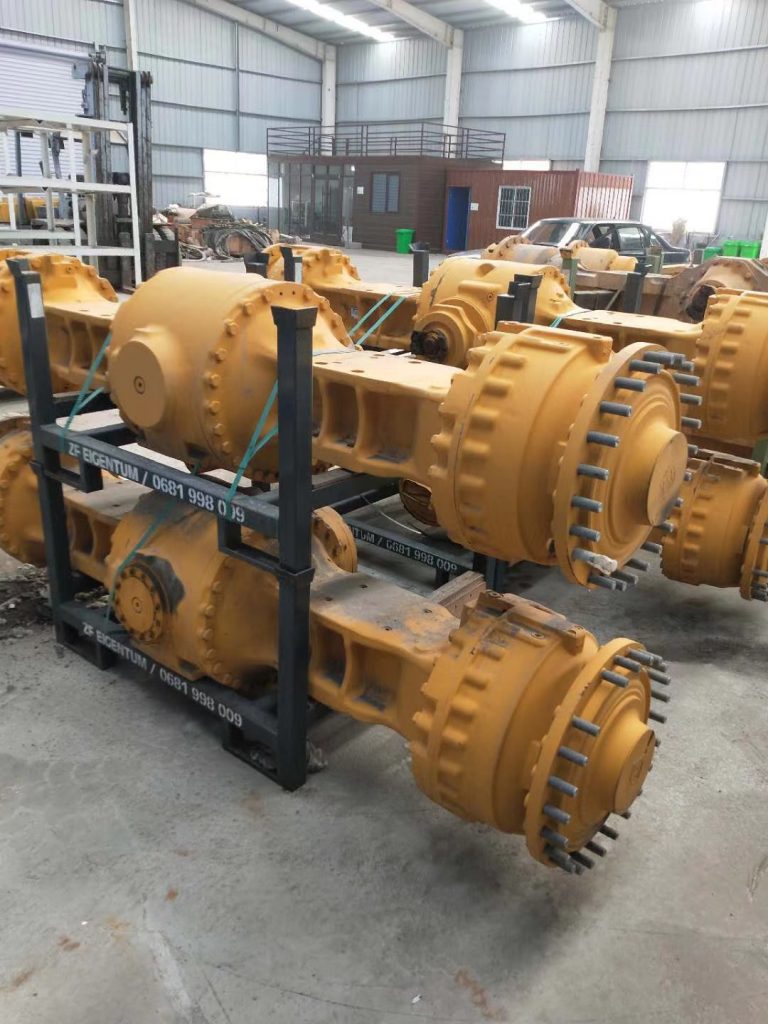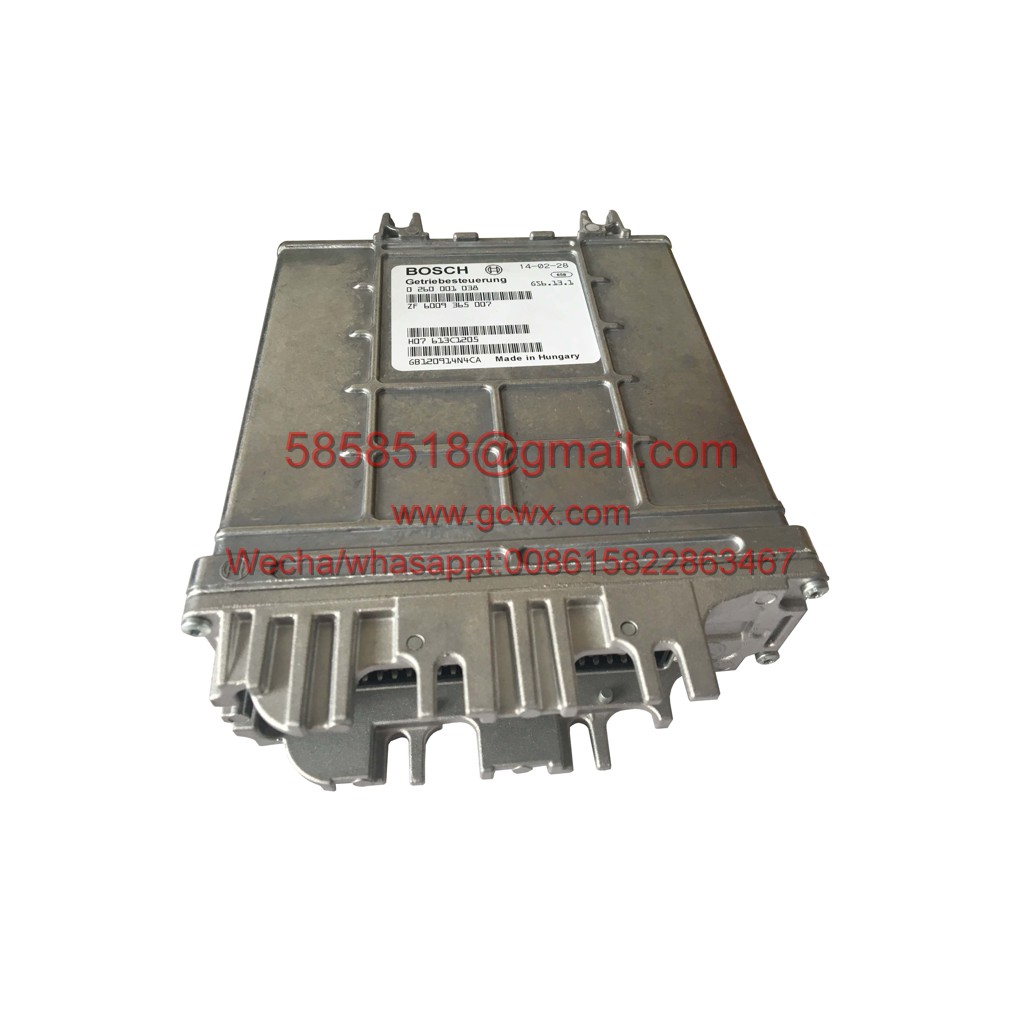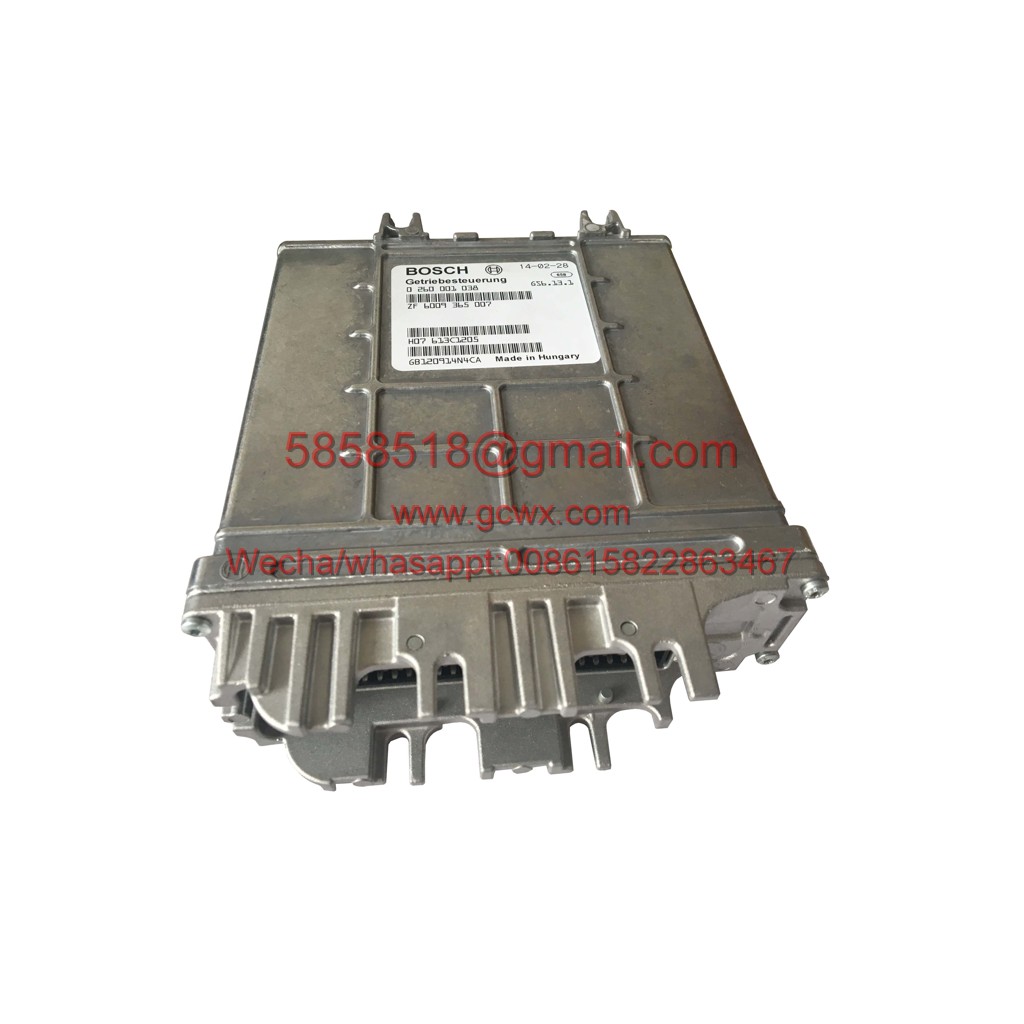 | | | |
| --- | --- | --- |
| 4646.302.106 | | INPUT SHAFT |
| 0634.402.526 | | R-RING |
| 4646.302.128 | | HELICAL GEAR |
| 0735.371.862 | | TAPERED ROLLER BEARING |
| 4646.302.149 | | CONVERTER BELL |
| 4646.302.057 | | GASKET |
| 0631.405.057 | | PLUG |
| 4646.302.140 | | OIL FEED FLANGE |
| 0634.313.867 | | O-RING |
| 4646.302.158 | | BEARING COVER |
| 0750.115.216 | | NEEDLE SLEEVE |
| 0750.111.145 | | SHAFT SEAL |
| 0636.015.129 | | HEXAGON SCREW |
| 0636.011.326 | | HEXAGON SCREW |
| 0636.016.112 | | HEXAGON SCREW |
| 0636.011.265 | | HEXAGON SCREW |
| 0636.011.440 | | HEXAGON SCREW |
| 0636.011.028 | | HEXAGON SCREW |
| 0636.100.799 | | HEXAGON SCREW |
| 0634.402.532 | | R-RING |
| 4646.302.035 | | PISTON |
| 0732.042.233 | | COMPRESSION SPRING |
| 0631.329.074 | | SPRING PIN |
| 4475.280.110 | | SCREW PLUG |
| 0634.313.286 | | O-RING |
| 0501.212.019 | | VALVE |
| 0631.329.064 | | SPRING PIN |
| 4475.280.197 | | SCREW PLUG |
| 0634.303.280 | | O-RING |
| | | |
| --- | --- | --- |
| 4646.301.314 | | HOUSING |
| 4475.280.021 | | SCREW PLUG |
| 0634.303.233 | | O-RING |
| 4646.301.308 | | COVER |
| 0636.102.493 | | CAP SCREW |
| 0631.306.621 | | CYLINDRICAL PIN |
| 4646.201.031 | | COVER SHEET |
| 4646.301.339 | | COVER SHEET |
| 0630.361.049 | | SEALING CAP |
| 0636.115.293 | | CAP SCREW |
| 0630.001.012 | | WASHER |
| 0636.102.487 | | HEXAGON SCREW |
| 0636.102.494 | | CAP SCREW |
| 0636.102.488 | | HEXAGON SCREW |
| 0636.100.770 | | HEXAGON SCREW |
| 4475.280.216 | | SCREW PLUG |
| 0634.314.304 | | O-RING |
| 4475.280.023 | | SCREW PLUG |
| 0634.304.275 | | O-RING |
| 0631.328.603 | | SLOTTED PIN |
| 4475.280.077 | | SCREW PLUG |
| 0634.303.233 | | O-RING |
| 0630.361.033 | | SEALING CAP |
| 4111.305.164 | | COVER |
| 4646.353.015 | | COVER |
| 4111.305.164 | | COVER |
| | | |
| --- | --- | --- |
| 4646.301.351 | | FIXING PLATE |
| 0636.016.036 | | HEXAGON SCREW |
| | | |
| --- | --- | --- |
| 0501.316.470 | | BREATHER |
| 4646.201.021 | | BREATHER |
| | | |
| --- | --- | --- |
| 4475.280.051 | | SCREW PLUG |
| 0634.306.501 | | O-RING |
| | | |
| --- | --- | --- |
| 4646.308.017 | | GEAR |
| 0735.371.752 | | TAPER ROLLER BEARING |
| 0730.063.404 | | RING |
| 0636.010.203 | | HEXAGON SCREW |
| 4646.308.013 | | AXLE |
| 4646.308.009 | | COVER |
| | | |
| --- | --- | --- |
| 0634.402.546 | | R-RING |
| 0630.513.061 | | SNAP RING |
| 0631.405.053 | | PLUG |
| 4646.251.082 | | DISC CARRIER |
| 4646.298.916 | | DISC CARRIER |
| 4646.351.277 | | SHAFT |
| 0631.405.058 | | PLUG |
| — | | SNAP RING |
| 4646.353.152 | | SNAP RING |
| 4646.353.153 | | SNAP RING |
| 4646.353.154 | | SNAP RING |
| 4646.353.155 | | SNAP RING |
| 4646.353.127 | | SNAP RING |
| 4646.353.100 | | SNAP RING |
| 4646.353.101 | | SNAP RING |
| 4646.353.102 | | SNAP RING |
| 4646.353.103 | | SNAP RING |
| 4646.353.104 | | SNAP RING |
| 4646.353.105 | | SNAP RING |
| 4646.353.106 | | SNAP RING |
| 4646.353.107 | | SNAP RING |
| 4646.353.108 | | SNAP RING |
| 4646.353.111 | | SNAP RING |
| 4646.353.112 | | SNAP RING |
| 4646.353.113 | | SNAP RING |
| 4646.351.264 | | DISC CARRIER |
| 0631.405.053 | | PLUG |
| 4646.251.063 | | VALVE |
| 0899.317.869 | | PISTON |
| 4646.351.226 | | PISTON |
| 0634.313.945 | | O-RING |
| 0634.313.375 | | O-RING |
| 0634.313.346 | | O-RING |
| 0634.313.054 | | O-RING |
| | | |
| --- | --- | --- |
| 4646.353.152 | | SNAP RING |
| 4646.353.153 | | SNAP RING |
| 4646.353.154 | | SNAP RING |
| 4646.353.155 | | SNAP RING |
| 4646.353.127 | | SNAP RING |
| 4646.353.100 | | SNAP RING |
| 4646.353.101 | | SNAP RING |
| 4646.353.102 | | SNAP RING |
| 4646.353.103 | | SNAP RING |
| 4646.353.104 | | SNAP RING |
| 4646.353.105 | | SNAP RING |
| 4646.353.106 | | SNAP RING |
| 4646.353.107 | | SNAP RING |
| 4646.353.108 | | SNAP RING |
| 4646.353.111 | | SNAP RING |
| 4646.353.112 | | SNAP RING |
| 4646.353.113 | | SNAP RING |
| — | | SNAP RING |
| 0730.513.457 | | SNAP RING |
| 0730.513.458 | | SNAP RING |
| 0730.513.459 | | SNAP RING |
| 0730.513.433 | | SNAP RING |
| 0730.513.434 | | SNAP RING |
| 0730.513.435 | | SNAP RING |
| 0730.513.436 | | SNAP RING |
| 0730.513.437 | | SNAP RING |
| 0730.513.181 | | SNAP RING |
| 4646.351.258 | | END SHIM |
| 4646.351.186 | | END SHIM |
| 0732.041.930 | | COMPRESSION SPRING |
| 0732.042.466 | | COMPRESSION SPRING |
| 0730.109.152 | | INTERMEDIATE WASHER |
| 4646.351.157 | | GUIDE RING |
| | | |
| --- | --- | --- |
| 0630.505.563 | | SNAP RING |
| 4646.351.287 | | INNER CLUTCH DISK |
| 4646.351.286 | | INNER CLUTCH DISK |
| — | | INNER CLUTCH DISK |
| 4646.351.284 | | INNER CLUTCH DISK |
| 4646.351.285 | | INNER CLUTCH DISK |
| 4646.351.287 | | INNER CLUTCH DISK |
| 4646.351.286 | | INNER CLUTCH DISK |
| 0501.210.138 | | OUTER CLUTCH DISK |
| 0501.210.139 | | OUTER CLUTCH DISK |
| 4646.351.214 | | INNER CLUTCH DISK |
| — | | INNER CLUTCH DISK |
| 4646.351.212 | | INNER CLUTCH DISK |
| 4646.351.213 | | INNER CLUTCH DISK |
| 4646.351.214 | | INNER CLUTCH DISK |
| 4646.351.261 | | INNER CLUTCH DISK |
| 0501.316.027 | | OUTER CLUTCH DISK |
| 0501.316.028 | | OUTER CLUTCH DISK |
| 4646.351.278 | | SPUR GEAR |
| 0735.371.862 | | TAPERED ROLLER BEARING |
| 0730.063.361 | | RING |
| 0735.371.862 | | TAPERED ROLLER BEARING |
| 0737.503.093 | | SLOTTED NUT |
| 0735.330.504 | | ANGULAR BALL BEARING |
| 0730.008.141 | | WASHER |
| 0735.302.931 | | TAPERED ROLLER BEARING |
| 0737.503.093 | | SLOTTED NUT |
| — | | SHIM |
| 0730.106.638 | | SHIM |
| 0730.102.707 | | SHIM |
| 0730.102.705 | | SHIM |
| 0730.102.703 | | SHIM |
| 0730.102.702 | | SHIM |
| 0730.102.701 | | SHIM |
| | | |
| --- | --- | --- |
| 0730.102.700 | | SHIM |
| 0730.102.709 | | SHIM |
| 0730.107.230 | | SHIM |
| 0730.107.231 | | SHIM |
| 0730.103.063 | | SHIM |
| 0730.107.232 | | SHIM |
| 0730.103.062 | | SHIM |
| 0730.107.233 | | SHIM |
| 0730.103.061 | | SHIM |
| 0730.102.710 | | SHIM |
| 0730.102.708 | | SHIM |
| 0730.102.706 | | SHIM |
| 0730.102.704 | | SHIM |
| 0730.102.074 | | SHIM |
| 0730.102.071 | | SHIM |
| 0730.102.070 | | SHIM |
| 0730.102.069 | | SHIM |
| 0730.102.068 | | SHIM |
| 0730.108.968 | | SHIM |
| 0730.108.969 | | SHIM |
| 0730.108.970 | | SHIM |
| 0730.108.971 | | SHIM |
| 0730.102.075 | | SHIM |
| 0730.102.073 | | SHIM |
| 0730.102.072 | | SHIM |
| 4646.351.282 | | BEARING COVER |
| 0631.405.053 | | PLUG |
| 4646.351.121 | | RING |
| 0634.313.219 | | O-RING |
| | | |
| --- | --- | --- |
| 0636.015.124 | | HEXAGON SCREW |
| 0636.010.182 | | HEXAGON SCREW |
| | | |
| --- | --- | --- |
| 0634.402.546 | | R-RING |
| 0631.405.053 | | PLUG |
| 4646.252.091 | | DISC CARRIER |
| 4646.298.914 | | DISC CARRIER |
| 4646.352.217 | | SHAFT |
| 0631.405.058 | | PLUG |
| — | | SNAP RING |
| 4646.353.152 | | SNAP RING |
| 4646.353.153 | | SNAP RING |
| 4646.353.154 | | SNAP RING |
| 4646.353.155 | | SNAP RING |
| 4646.353.127 | | SNAP RING |
| 4646.353.100 | | SNAP RING |
| 4646.353.101 | | SNAP RING |
| 4646.353.102 | | SNAP RING |
| 4646.353.103 | | SNAP RING |
| 4646.353.104 | | SNAP RING |
| 4646.353.105 | | SNAP RING |
| 4646.353.106 | | SNAP RING |
| 4646.353.107 | | SNAP RING |
| 4646.353.108 | | SNAP RING |
| 4646.353.111 | | SNAP RING |
| 4646.353.112 | | SNAP RING |
| 4646.353.113 | | SNAP RING |
| 0730.008.786 | | BUSH |
| 0666.690.022 | | JOINTING COMPOUND |
| 4646.352.225 | | DISC CARRIER |
| 0631.405.053 | | PLUG |
| 4646.251.063 | | VALVE |
| 0899.317.869 | | PISTON |
| 4646.352.182 | | PISTON |
| 0634.313.617 | | O-RING |
| 0634.313.054 | | O-RING |
| 0634.313.960 | | O-RING |
| | | |
| --- | --- | --- |
| 0634.313.346 | | O-RING |
| — | | SNAP RING |
| 4646.353.152 | | SNAP RING |
| 4646.353.153 | | SNAP RING |
| 4646.353.154 | | SNAP RING |
| 4646.353.155 | | SNAP RING |
| 4646.353.127 | | SNAP RING |
| 4646.353.100 | | SNAP RING |
| 4646.353.101 | | SNAP RING |
| 4646.353.102 | | SNAP RING |
| 4646.353.103 | | SNAP RING |
| 4646.353.104 | | SNAP RING |
| 4646.353.105 | | SNAP RING |
| 4646.353.106 | | SNAP RING |
| 4646.353.107 | | SNAP RING |
| 4646.353.108 | | SNAP RING |
| 4646.353.111 | | SNAP RING |
| 4646.353.112 | | SNAP RING |
| 4646.353.113 | | SNAP RING |
| 4646.351.258 | | END SHIM |
| 0732.041.930 | | COMPRESSION SPRING |
| 0730.109.152 | | INTERMEDIATE WASHER |
| 4646.351.157 | | GUIDE RING |
| 0630.505.563 | | SNAP RING |
| 4646.351.284 | | INNER CLUTCH DISK |
| 4646.351.285 | | INNER CLUTCH DISK |
| — | | INNER CLUTCH DISK |
| 4646.351.284 | | INNER CLUTCH DISK |
| 4646.351.285 | | INNER CLUTCH DISK |
| 4646.351.287 | | INNER CLUTCH DISK |
| 4646.351.286 | | INNER CLUTCH DISK |
| 0501.213.393 | | OUTER CLUTCH DISK |
| 0501.210.139 | | OUTER CLUTCH DISK |
| — | | INNER CLUTCH DISK |
| | | |
| --- | --- | --- |
| 4646.351.284 | | INNER CLUTCH DISK |
| 4646.351.285 | | INNER CLUTCH DISK |
| 4646.351.287 | | INNER CLUTCH DISK |
| 4646.351.286 | | INNER CLUTCH DISK |
| 4646.351.285 | | INNER CLUTCH DISK |
| 0501.210.138 | | OUTER CLUTCH DISK |
| 0501.210.139 | | OUTER CLUTCH DISK |
| 4646.352.218 | | SPUR GEAR |
| 0735.371.923 | | TAPERED ROLLER BEARING |
| 0730.063.455 | | RING |
| 0735.371.922 | | TAPER ROLLER BEARING |
| 0750.117.212 | | TAPER ROLLER BEARING |
| 0737.503.095 | | SLOTTED NUT |
| 0630.513.066 | | SNAP RING |
| 0735.371.969 | | TAPERED ROLLER BEARING |
| 0735.371.970 | | TAPERED ROLLER BEARING |
| 0750.120.075 | | TAPERED ROLLER BEARING |
| 0737.503.094 | | SLOTTED NUT |
| — | | SHIM |
| 0730.009.061 | | ADJUSTMENT PLATE |
| 0730.005.285 | | WASHER |
| 0730.009.062 | | ADJUSTMENT PLATE |
| 0730.009.063 | | ADJUSTMENT PLATE |
| 0730.009.064 | | ADJUSTMENT PLATE |
| 0730.005.288 | | WASHER |
| 0730.009.065 | | ADJUSTMENT PLATE |
| 0730.009.066 | | ADJUSTMENT PLATE |
| 0730.009.067 | | ADJUSTMENT PLATE |
| 0730.009.068 | | ADJUSTMENT PLATE |
| 0730.009.069 | | ADJUSTMENT PLATE |
| 0730.300.333 | | WASHER |
| 0730.005.295 | | WASHER |
| 0730.006.878 | | WASHER |
| 0730.006.879 | | WASHER |
| | | |
| --- | --- | --- |
| 0730.005.286 | | WASHER |
| 0730.005.287 | | WASHER |
| 0730.005.289 | | WASHER |
| 0730.005.290 | | WASHER |
| 0730.005.291 | | WASHER |
| 0730.005.292 | | WASHER |
| 0730.005.293 | | WASHER |
| 0730.005.294 | | WASHER |
| 4646.352.215 | | COVER |
| 0631.405.053 | | PLUG |
| 0634.303.110 | | O-RING |
| | | |
| --- | --- | --- |
| 4646.352.172 | | GEAR |
| 4646.352.220 | | GEAR |
| | | |
| --- | --- | --- |
| 0636.015.130 | | HEXAGON SCREW |
| 0636.610.109 | | STUD |
| 0637.006.022 | | HEXAGON NUT |
| | | |
| --- | --- | --- |
| 0634.402.546 | | R-RING |
| 0631.405.053 | | PLUG |
| 4646.253.047 | | DISC CARRIER |
| 4646.251.063 | | VALVE |
| 4646.352.182 | | PISTON |
| 0634.313.617 | | O-RING |
| 0634.313.960 | | O-RING |
| — | | SNAP RING |
| 4646.353.152 | | SNAP RING |
| 4646.353.153 | | SNAP RING |
| 4646.353.154 | | SNAP RING |
| 4646.353.155 | | SNAP RING |
| 4646.353.127 | | SNAP RING |
| 4646.353.100 | | SNAP RING |
| 4646.353.101 | | SNAP RING |
| 4646.353.102 | | SNAP RING |
| 4646.353.103 | | SNAP RING |
| 4646.353.104 | | SNAP RING |
| 4646.353.105 | | SNAP RING |
| 4646.353.106 | | SNAP RING |
| 4646.353.107 | | SNAP RING |
| 4646.353.108 | | SNAP RING |
| 4646.353.111 | | SNAP RING |
| 4646.353.112 | | SNAP RING |
| 4646.353.113 | | SNAP RING |
| 4646.351.258 | | END SHIM |
| 0732.041.930 | | COMPRESSION SPRING |
| 0730.109.152 | | INTERMEDIATE WASHER |
| 4646.351.157 | | GUIDE RING |
| 0630.505.563 | | SNAP RING |
| — | | INNER CLUTCH DISK |
| 4646.351.284 | | INNER CLUTCH DISK |
| 4646.351.285 | | INNER CLUTCH DISK |
| 4646.351.287 | | INNER CLUTCH DISK |
| | | |
| --- | --- | --- |
| 4646.351.286 | | INNER CLUTCH DISK |
| 4646.351.285 | | INNER CLUTCH DISK |
| 0501.210.138 | | OUTER CLUTCH DISK |
| 0501.210.139 | | OUTER CLUTCH DISK |
| 4646.351.287 | | INNER CLUTCH DISK |
| 4646.351.286 | | INNER CLUTCH DISK |
| — | | INNER CLUTCH DISK |
| 4646.351.284 | | INNER CLUTCH DISK |
| 4646.351.285 | | INNER CLUTCH DISK |
| 4646.351.287 | | INNER CLUTCH DISK |
| 4646.351.286 | | INNER CLUTCH DISK |
| 0501.210.138 | | OUTER CLUTCH DISK |
| 0501.210.139 | | OUTER CLUTCH DISK |
| 0735.371.867 | | TAPERED ROLLER BEARING |
| 0730.009.323 | | WASHER |
| 0750.117.515 | | TAPER ROLLER BEARING |
| 0737.503.093 | | SLOTTED NUT |
| 0750.117.888 | | TAPER ROLLER BEARING |
| 0750.117.721 | | TAPERED ROLLER BEARING |
| — | | SPACER WASHER |
| 0730.000.002 | | SPACER WASHER |
| 0730.000.001 | | SPACER WASHER |
| 0730.001.349 | | SPACER WASHER |
| 0730.009.093 | | SPACER WASHER |
| 0730.009.094 | | SPACER WASHER |
| 0730.009.095 | | SPACER WASHER |
| 0730.009.096 | | SPACER WASHER |
| 0730.009.097 | | SPACER WASHER |
| 0730.009.098 | | SPACER WASHER |
| 0730.009.099 | | SPACER WASHER |
| 0750.118.380 | | ROLLER BEARING |
| 4646.353.162 | | COVER |
| 0631.405.053 | | PLUG |
| 0634.313.466 | | O-RING |
| | | |
| --- | --- | --- |
| 0636.015.124 | | HEXAGON SCREW |
| 4646.298.915 | | DISC CARRIER |
| | | |
| --- | --- | --- |
| 4646.353.159 | | HELICAL GEAR |
| 4646.353.148 | | SPUR GEAR |
4646.303.100
INPUT SHAFT
4646.303.089
GEAR
0735.410.862
CYLINDER ROLLER
BEARING
0750.111.329
SHAFT SEAL
0750.111.329
SHAFT SEAL
0634.306.275
O-RING
0634.306.275
O-RING
—
WASHER
0899.317.894
WASHER
0899.317.895
WASHER
0899.317.896
WASHER
0899.317.897
WASHER
—
WASHER
0899.317.894
WASHER
0899.317.895
WASHER
0899.317.896
WASHER
0899.317.897
WASHER
2068.317.054
WASHER
2068.317.054
WASHER
0636.015.129
HEXAGON SCREW
0636.015.129
HEXAGON SCREW
1269.302.164
LOCKING PLATE
1269.302.164
LOCKING PLATE
—
SHIM
4072.312.071
SHIM
4068.312.204
SHIM
4072.312.038
SHIM
0730.108.607
SHIM
0730.108.608
SHIM
0730.108.609
SHIM
0730.108.610
SHIM
0730.108.611
SHIM
0730.108.612
SHIM
| | | |
| --- | --- | --- |
| 0730.108.613 | | SHIM |
| 0730.108.614 | | SHIM |
| 0730.108.615 | | SHIM |
| 0730.108.616 | | SHIM |
| 0730.109.068 | | SHIM |
| 0730.109.069 | | SHIM |
| 0730.109.070 | | SHIM |
| 0730.109.071 | | SHIM |
| 0735.330.922 | | BALL BEARING |
| 0630.502.048 | | RETAINING RING |
| | | |
| --- | --- | --- |
| 4646.303.076 | | OUTPUT FLANGE |
| 4646.303.081 | | PROTECTIVE SHEET |
| | | |
| --- | --- | --- |
| 4646.254.020 | | SHAFT |
| 0634.402.523 | | R-RING |
| 0750.117.224 | | TAPER ROLLER BEARING |
| 1211.304.093 | | SHIM |
| — | | SHIM |
| 0730.001.012 | | SHIM |
| 0730.001.011 | | SHIM |
| 0730.000.127 | | SHIM |
| 0730.006.510 | | SHIM |
| 0730.000.126 | | SHIM |
| 0730.006.511 | | SHIM |
| 0730.002.280 | | SHIM |
| 0730.006.512 | | SHIM |
| 0730.005.708 | | SHIM |
| 0730.000.125 | | SHIM |
| 0730.005.709 | | SHIM |
| 0730.006.513 | | SHIM |
| 0730.006.514 | | SHIM |
| 0730.006.515 | | SHIM |
| 0730.000.124 | | SHIM |
| 0730.006.516 | | SHIM |
| 0730.006.517 | | SHIM |
| 0730.006.518 | | SHIM |
| 0730.000.123 | | SHIM |
| 0730.006.519 | | SHIM |
| 0730.006.520 | | SHIM |
| 0730.006.521 | | SHIM |
| 0730.002.277 | | SHIM |
| 0730.006.522 | | SHIM |
| 0730.006.523 | | SHIM |
| 0730.006.524 | | SHIM |
| 0730.001.010 | | SHIM |
| 0730.006.525 | | SHIM |
| 0730.008.836 | | SHIM |
| | | |
| --- | --- | --- |
| 0730.006.526 | | SHIM |
| 0730.006.527 | | SHIM |
| 0730.006.528 | | SHIM |
| 0730.008.837 | | SHIM |
| 0730.006.529 | | SHIM |
| 0730.008.051 | | SHIM |
| 0730.005.816 | | SHIM |
| 0730.008.052 | | SHIM |
| 0730.005.817 | | SHIM |
| 0730.008.053 | | SHIM |
| 0730.008.154 | | SHIM |
| 0730.001.009 | | SHIM |
| 0730.111.648 | | WASHER |
| 0636.100.285 | | CAP SCREW |
| 4646.355.021 | | GEAR |
| 0630.531.057 | | RETAINING RING |
| 0750.117.785 | | TAPER ROLLER BEARING |
| | | |
| --- | --- | --- |
| 4646.354.002 | | DRIVER |
| 0630.532.194 | | V-RING |
| 4646.354.003 | | SPRING WASHER |
| 0634.313.784 | | O-RING |
| 4646.354.046 | | PUMP FLANGE |
| 0636.100.426 | | HEXAGON SCREW |
| 4646.354.075 | | COVER |
| 0634.304.616 | | O-RING |
| 0636.016.033 | | HEXAGON SCREW |
| | | |
| --- | --- | --- |
| 0730.361.165 | | SEALING CAP |
| 0630.362.031 | | SEALING DISC |
| | | |
| --- | --- | --- |
| 4646.356.031 | | PIN |
| 0735.370.638 | | TAPER ROLLER BEARING |
| 0630.502.043 | | RETAINING RING |
| — | | SHIM |
| 0730.104.149 | | WASHER |
| 0301.302.047 | | WASHER |
| 0730.105.313 | | WASHER |
| 0730.104.150 | | WASHER |
| 0730.104.151 | | WASHER |
| 0730.104.152 | | WASHER |
| 0730.111.845 | | WASHER |
| 0730.104.153 | | WASHER |
| 0730.111.848 | | WASHER |
| 0730.111.849 | | WASHER |
| 0730.104.154 | | WASHER |
| 0730.111.850 | | WASHER |
| 0730.111.851 | | WASHER |
| 0730.111.852 | | WASHER |
| 0730.104.155 | | WASHER |
| 4646.355.003 | | GEAR |
| 0630.361.039 | | SEALING CAP |
| 0735.330.922 | | BALL BEARING |
| — | | SHIM |
| 1204.308.123 | | SHIM |
| 0730.002.661 | | SHIM |
| 0730.002.660 | | SHIM |
| 0730.002.659 | | SHIM |
| 0730.002.658 | | SHIM |
| 0730.002.657 | | SHIM |
| 0730.002.656 | | SHIM |
| 0730.002.655 | | SHIM |
| 0730.002.654 | | SHIM |
| 0630.502.048 | | RETAINING RING |
| | | |
| --- | --- | --- |
| 4646.356.036 | | DRIVER |
| 4646.356.002 | | GEAR |
| 0730.361.165 | | SEALING CAP |
| 4656.354.015 | | COVER PLATE |
| 0634.304.616 | | O-RING |
| 0636.016.033 | | HEXAGON SCREW |
| | | |
| --- | --- | --- |
| 0501.006.922 | | BRAKE |
| 0501.211.522 | | BRAKE |
| 0501.317.806 | | CUP SPRING |
| 0501.317.046 | | O-RING |
| 0630.502.072 | | RETAINING RING |
| 0501.318.632 | | SCREW CAP |
| 0501.321.197 | | O-RING |
| 0501.209.288 | | BREATHER |
| 0501.317.811 | | SET SCREW |
| 0637.013.007 | | HEXAGON NUT |
| 0501.317.803 | | PISTON |
| 0501.317.572 | | PIN |
| 0501.317.573 | | SPRING COTTER |
| 0501.317.804 | | PRESSURE RING |
| 0501.212.274 | | BRAKE LINING KIT |
| 0501.298.347 | | SEAL KIT |
| 0501.317.042 | | DUST CAP |
| 0501.317.043 | | GROOVED RING |
| 0501.317.805 | | GROOVED RING |
| 0501.317.807 | | O-RING |
| 0501.317.038 | | PRESSURE PIN |
| 0501.317.040 | | MAGNET |
| 0501.317.041 | | TOLERANCE RING |
| 0501.317.660 | | BRAKE CARRIER |
| 0636.101.401 | | CAP SCREW |
| 0637.100.191 | | SCREW-IN SLEEVE |
| | | |
| --- | --- | --- |
| 4646.309.040 | | OUTPUT FLANGE |
| 4646.305.046 | | SCREEN SHEET |
| | | |
| --- | --- | --- |
| 4646.306.100 | | GASKET |
| 4646.306.099 | | DUCT PLATE |
| 4646.306.066 | | GASKET |
| 0736.300.093 | | TORX SCREW |
| 0736.300.232 | | TORX SCREW |
| 0736.101.409 | | TORX SCREW |
| 4475.280.197 | | SCREW PLUG |
| 0634.303.280 | | O-RING |
| 4475.280.197 | | SCREW PLUG |
| 0634.303.280 | | O-RING |
| | | |
| --- | --- | --- |
| 4475.280.208 | | SCREW PLUG |
| 0634.316.523 | | O-RING |
4656.306.170
VALVE BLOCK
0730.361.070
ORIFICE
4656.306.095
PISTON
0732.042.538
COMPRESSION SPRING
4656.306.013
PISTON
0732.042.539
COMPRESSION SPRING
4656.306.074
PISTON
0732.042.631
COMPRESSION SPRING
4656.306.152
CONTROL PISTON
0732.042.719
COMPRESSION SPRING
4656.306.158
GASKET
4656.306.195
HOUSING
0736.300.229
TORX SCREW
0501.314.770
PRESSURE REGULATOR
0734.313.134
O-RING
1043.326.045
FIXING PLATE
0736.101.094
HEXALOBULAR DRIVING
SCREW
4656.306.158
GASKET
4656.306.195
HOUSING
0736.300.229
TORX SCREW
0501.314.770
PRESSURE REGULATOR
0734.313.134
O-RING
1043.326.045
FIXING PLATE
0736.101.094
HEXALOBULAR DRIVING
SCREW
4656.206.006
WIRING HARNESS
4656.306.157
GASKET
4656.306.193
COVER
0736.300.229
TORX SCREW
4656.306.157
GASKET
4656.306.194
COVER
1058.327.026
RETAINING CLAMP
0736.300.229
TORX SCREW
| | | |
| --- | --- | --- |
| 4656.306.180 | | INTERMEDIATE SHEET |
| 0501.316.715 | | SCREEN |
| 4656.306.196 | | DUCT PLATE |
| 0736.300.092 | | TORX SCREW |
| | | |
| --- | --- | --- |
| 0501.214.611 | | GEAR PUMP |
| 0631.501.080 | | FITTED KEY |
| 0634.313.945 | | O-RING |
| | | |
| --- | --- | --- |
| 0501.214.082 | | SUCTION FILTER |
| 0501.212.813 | | COVER |
| 0634.303.719 | | O-RING |
| 0630.001.012 | | WASHER |
| 0636.015.681 | | HEXAGON SCREW |
| | | |
| --- | --- | --- |
| 0501.333.764 | | PRESSURE FILTER |
| 0501.213.900 | | FILTER HEAD |
| 0501.210.966 | | TAPPET SWITCH |
| 0634.306.523 | | O-RING |
| | | |
| --- | --- | --- |
| 0501.209.719 | | INDUCTIVE SENSOR |
| 0734.313.125 | | O-RING |
| 0501.209.719 | | INDUCTIVE SENSOR |
| 0734.313.125 | | O-RING |
| 0501.209.719 | | INDUCTIVE SENSOR |
| 0734.313.125 | | O-RING |
| 0501.317.949 | | SPEED SENSOR |
| 0634.313.728 | | O-RING |
| — | | SHEET |
| 4646.325.005 | | SHEET |
| 0636.101.415 | | CAP SCREW |
| — | | SHIM RING |
| 0630.004.042 | | SHIM RING |
| 0630.004.041 | | SHIM RING |
| 0630.004.040 | | SHIM RING |
| 0630.004.030 | | SHIM RING |
| | | |
| --- | --- | --- |
| 4646.337.027 | | GEAR |
| 0630.501.028 | | RETAINING RING |
| 0630.503.007 | | SNAP RING |
| 0635.900.739 | | BALL BEARING |
| | | |
| --- | --- | --- |
| 4662.301.126 | | COVER |
| 0636.015.077 | | HEXAGON SCREW |
| 0634.303.762 | | O-RING |
| | | |
| --- | --- | --- |
| 0637.100.196 | | PIPE UNION |
| 0637.100.639 | | PIPE UNION |
| 0501.223.083 | | HOSE PIPE |
| 0501.223.082 | | HOSE PIPE |
| 4475.280.105 | | UNION SCREW |
| 0634.304.287 | | O-RING |
| 0634.303.259 | | O-RING |
| 4475.280.049 | | UNION SCREW |
| 0634.306.523 | | O-RING |
| 4475.280.219 | | SCREW-IN SLEEVE |
| 0634.306.523 | | O-RING |
| 0501.223.099 | | HOSE PIPE |
| 0501.223.043 | | HOSE PIPE |
| 0501.223.086 | | HOSE PIPE |
| 0501.223.087 | | HOSE PIPE |
| 0501.223.088 | | HOSE PIPE |
| 0501.223.043 | | HOSE PIPE |
| 0637.100.188 | | PIPE UNION |
| 0637.100.186 | | T-PIPE UNION |
| 4475.280.138 | | UNION SCREW |
| 0634.306.523 | | O-RING |
| 0634.306.202 | | O-RING |
| 0634.306.522 | | O-RING |
| 4646.256.001 | | ORIFICE |
| 0501.223.096 | | HOSE PIPE |
| 4475.280.217 | | UNION SCREW |
| 0634.306.522 | | O-RING |
| 0634.306.193 | | O-RING |
| 0501.223.101 | | HOSE PIPE |
| | | |
| --- | --- | --- |
| 0501.216.209 | | RANGE SELECTOR |
| 6029.017.133 | | CABLE OFF-ROAD |
| 6040.203.001 | | DISPLAY |
| 6029.199.043 | | PLUG KIT |
| 6057.018.223 | | CONTROL UNIT |
| | | |
| --- | --- | --- |
| 0636.015.243 | | HEXAGON SCREW |
| 0636.016.190 | | HEXAGON SCREW |
| 0630.100.284 | | WASHER |
| 4657.330.026 | | DIAPHRAGM |